La gamme i-Series Plus, conçue pour couvrir les applications LC conventionnelles à ultra-rapides, comprend le système conventionnel Prominence-i Plus et le système UHPLC Nexera-i Plus. L'analyse à grande vitesse, le transfert de méthode simplifié, l'impact réduit sur l'environnement et la maintenance facilitée ne sont que quelques-unes des nombreuses nouvelles fonctionnalités de cette gamme de produits. Cette gamme de produits revisitée inclut désormais le pré-traitement des échantillons qui permettra d'ajouter un étalon ou réactif, de réaliser une dilution ou encore une injection en mode POIse.
Les instruments i-Series Plus atteindront et dépasseront toutes les attentes en matière de robustesse et de fiabilité. En outre, la surveillance à distance et la fonction « Quick Batch » permettant une création rapide et simplifiée des séquences d'injection, ont été ajoutées pour faire de la i-Series plus le système HPLC intégré le plus complet et performant de sa catégorie.
La i-Series Plus peut être largement utilisée dans le développement/l'optimisation des méthodes et le contrôle qualité QA/QC, aussi bien dans l'industrie pharmaceutique que dans le domaine agro-alimentaire ou environnemental…

Realization of Advanced Laboratory
ICM (Interactive Communication Mode) pour libérer les opérateurs du laboratoire
Surveillance à distance indépendamment de l'environnement d'exploitation
Fiabilité et stabilité maximales
Achieving Easier Operation
Interface utilisateur graphique unifiée entre le système et le poste de travail
Création de séquences analytiques sur des positions de flacons visualisées : fonction lot rapide
Smart Features Increase Work Efficiency
Automatisation d'un certain nombre de procédures d'analyse de routine
Migration des méthodes existantes à partir de systèmes Shimadzu ou non-Shimadzu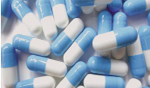 Pharmaceutique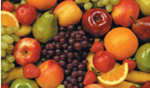 Agroalimentaire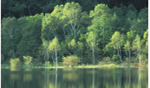 Environnement

For Research Use Only. Not for use in diagnostic procedures.
Please contact us to check the availability of these products in your country.