Flowtester Capillary Rheometers
CFT-500D/100D
Capillary Rheometers
Efficient evaluation of rheological and thermal properties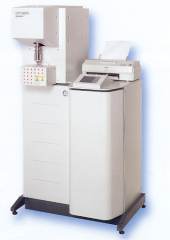 The Shimadzu CFT-500/100D will be your workhorse instruments for the R&D, production control, and quality control of plastics, adhesives, rubbers, paints, printing inks, toners for copying machines, foods, cosmetics, and many others.
This page may contain references to products that are not available in your country.
Please contact us to check the availability of these products in your country.