Toxic Air Pollutants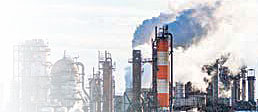 With time-consuming air sampling measurements, if analysis fails, re-measurement can be expensive. The risk of analysis failures can be lowered by using the TD-30R restore and internal standard additive functions.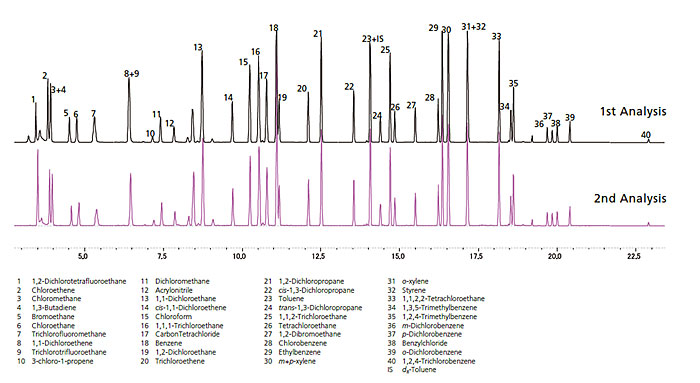 With its wide dynamic range, a TD-GC-FID system has a low running cost, and can measure many components simultaneously.

Diffused Gases
The TD-30 series, which features a short transfer line with no cold points, is optimal for SVOC measurements.
With its low background noise, it can accommodate trace analysis, including measurements of diffused gases using a chamber, and measurements of the air inside a clean room.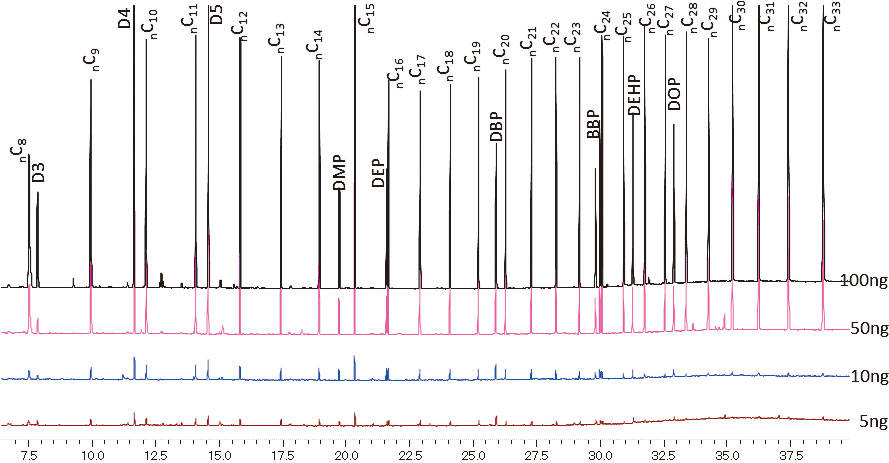 Simultaneous Analysis of SVOC Standard Samples
Thermal Extraction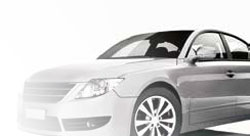 With VDA278, the diffused gas measurement method for automotive parts, the tube is filled with the specimen, and then heated to 100 °C before the VOCs are measured. Afterwards, the sample is removed, the tube is heated to 280 °C, and the adhered SVOCs are measured. Because tubes are easily accessed from the TD-30 series sample tray, procedures are easy.

Foul Odors from Products
Highly repeatable carrier gas control due to an advanced flow controller (AFC) enables the qualitative analysis and semi-quantitative analysis of unknown peaks in combination with a retention index database.